I only recommend products or services that I believe will add value to my readers. By using these affiliate links, I'll receive a commission if you purchase through my link, at no extra cost to you. Please read full disclosure here
As a Christmas-obsessed lover, you're looking for dazzling Christmas tree decoration ideas to add sparkles and bring Christmas spirit to your home.
Agreeably, nothing screams Christmas like a giant pine, spruce, or Douglas fir with sparkling ornaments, lights, and gift boxes at the corner of your home. – Well, It doesn't have to be giant.
If that's the case, you're not alone. My friend uses this as an excuse to put her tree up on the 1st of December.
It doesn't matter if you're pulling out your dusty Christmas tree from storage or going for a brand-new one and need help turning it into a dreamy Christmas tree and decorating it for the holiday season. I got you.
Thus, I've scoured the internet and even enlisted the help of my Christmas-loving friends to bring you a list of the best Christmas tree decoration ideas to help you achieve a dream holiday decor.
Whether you're opting for classic Christmas tree decor ideas with green and red decor and twinkling lights or you want to try other creative, gorgeous, aesthetic-themed Christmas tree ideas like;
A Farmhouse Christmas tree decorations with burlap ribbons, wooden ornaments, and plaid decorations give rustic and cozy charm.
Or, metallic Christmas tree decorations with silver, gold, and metallic colors that reflect light beautifully to transform your space into a dreamy land.
Keep scrolling to find inspirations for the perfect Christmas ideas. No matter the Christmas decoration ideas you want to bring to life this holiday.
The Best Christmas Tree Decoration Ideas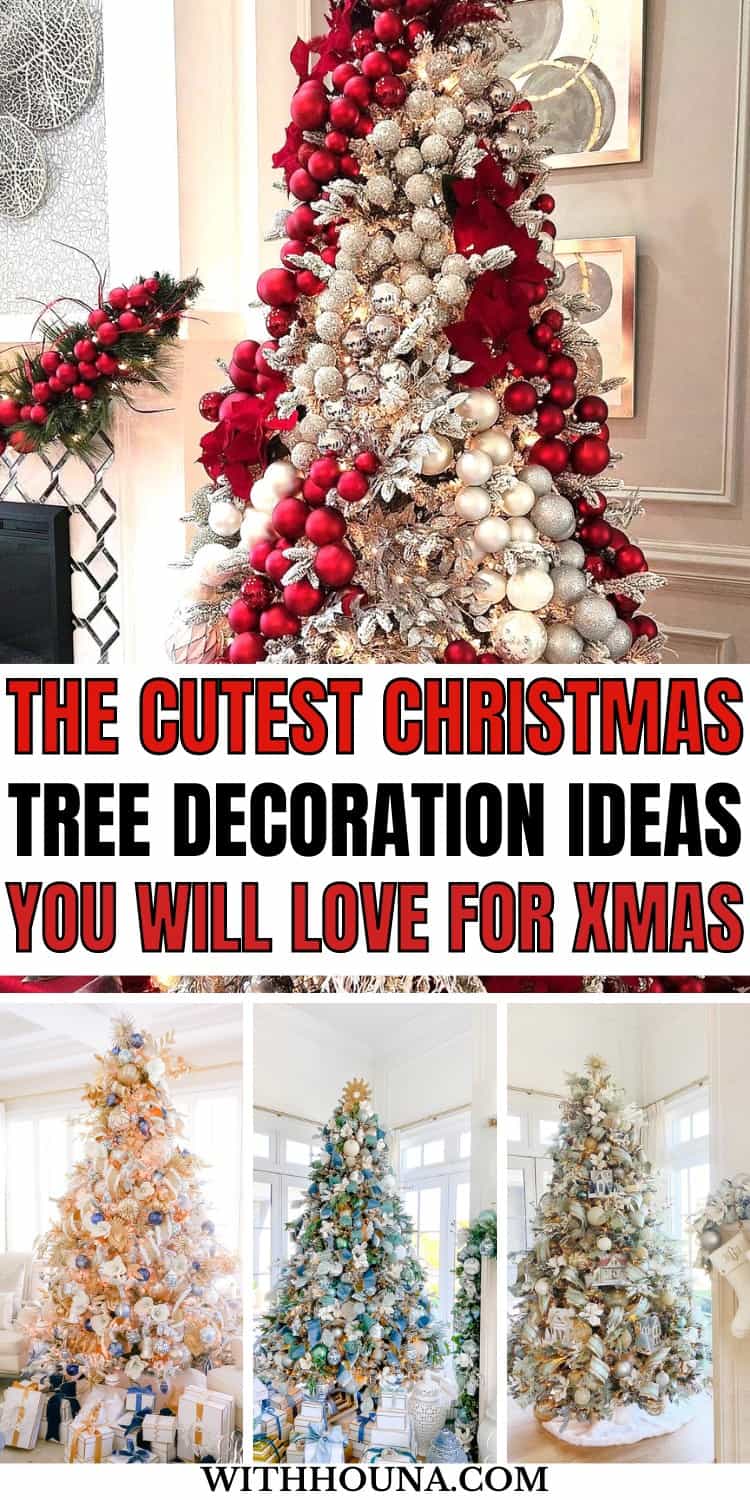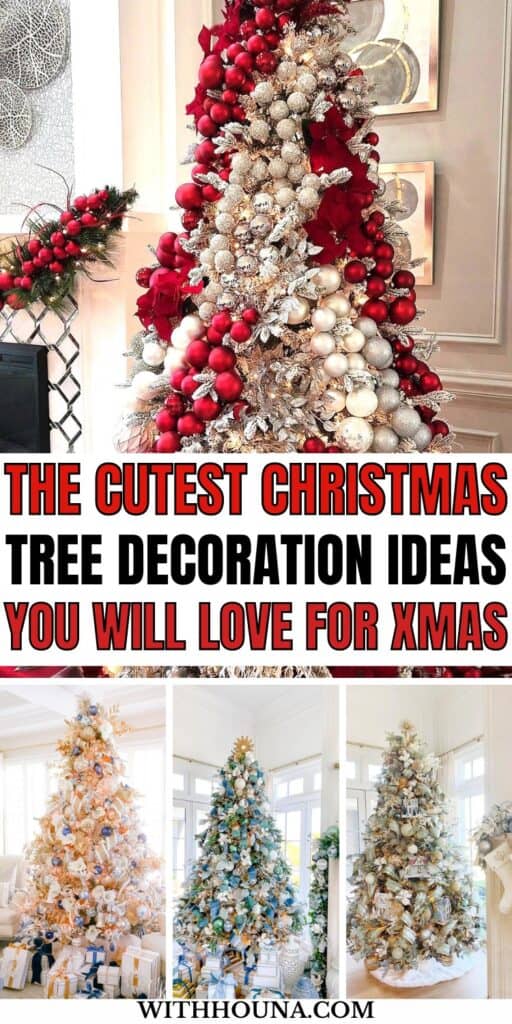 1. Red and White Christmas Tree Decoration Ideas
2. Gold and White Christmas Tree
3. Light Green and White Christmas Tree Decor
4. Blue and White Christmas Tree Decoration Ideas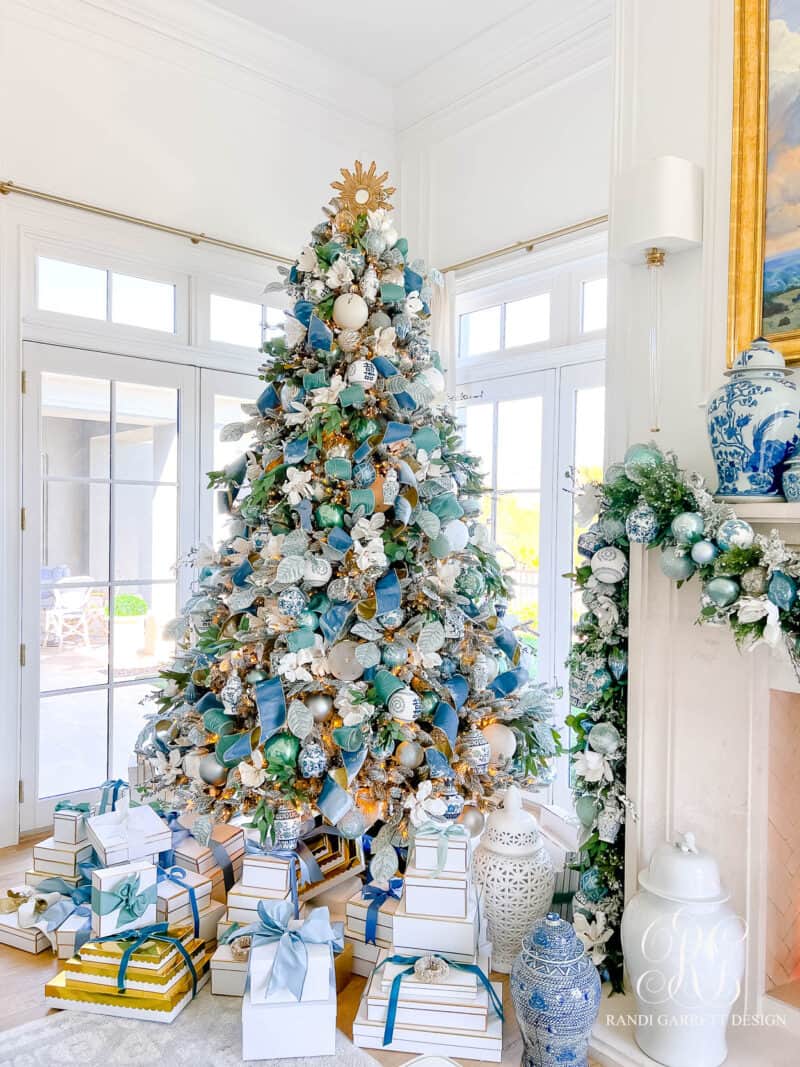 5. Classic Christmas Tree Decor Ideas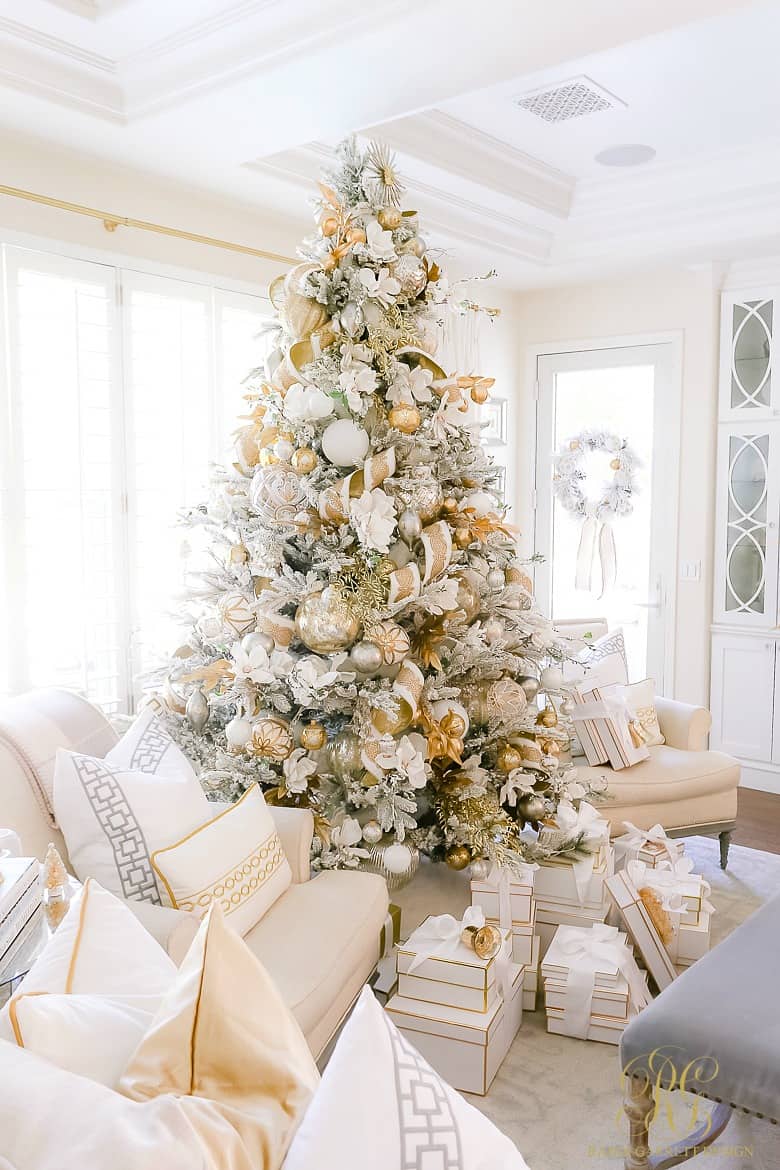 6. Red and White Christmas Tree Decoration Ideas
These Were Aesthetic Christmas Tree Decoration Ideas for The Dreamy Christmas Tree Of All Time