This post may contain affiliate links, which means I'll receive a commission if you purchase through my link, at no extra cost to you. Please read full disclosure here
These graduation announcements and invitations are the best for college and high school graduates you have to see right now to tell everyone you're finally a graduate.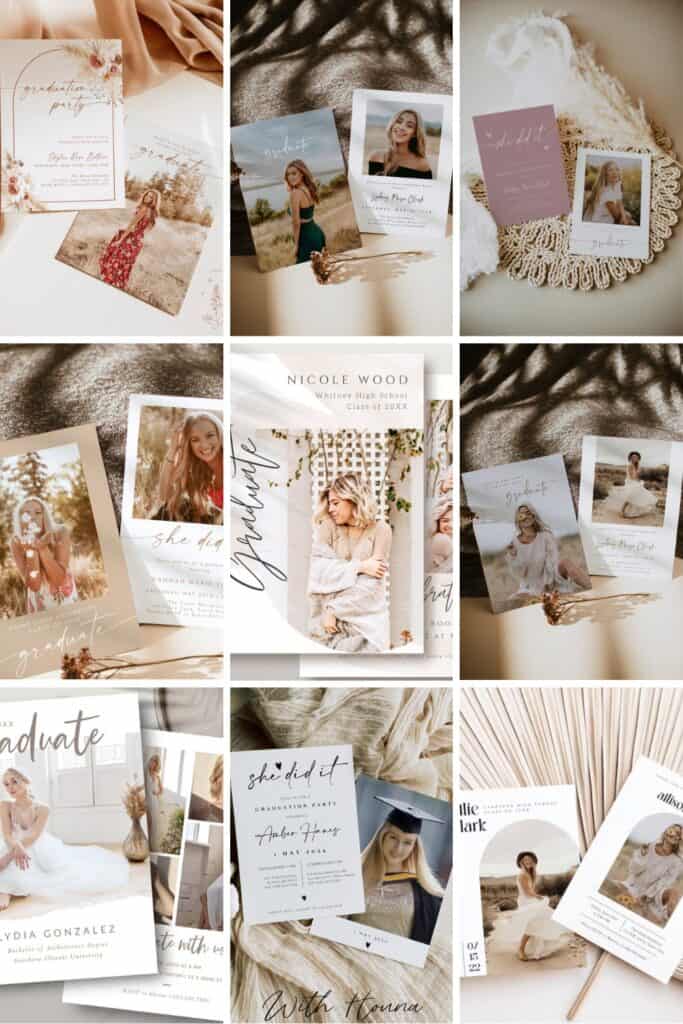 You're finally graduating college or high school this year, and if there is one thing you'd love to do is to scream out loud saying "I'm a legit graduate".
Well, I can bet you're feeling this right now because it's my graduation this year as well.
As you're probably thinking now it's time to start planning your graduation party and run an epic graduation party anyone could ever had, you're wondering how to announce it in a big way that speaks of you and your style.
Thus, the very first thing in the way to plan an epic grad party is to decide on graduation party announcements and invitations for your guests.
While you can send graduation announcements to tell everyone that you've finally did it, I'd recommend saving them for later to announce your graduation party instead.
For this, you'll absolutely love these graduation party announcements and invitations that are for every style and taste.
No matter what graduation party theme you're going for, you'll find the perfect graduation card that fits it and you'll think it's literally just made for your party.
Cute Graduation Announcements and Invitations
Pin this for later!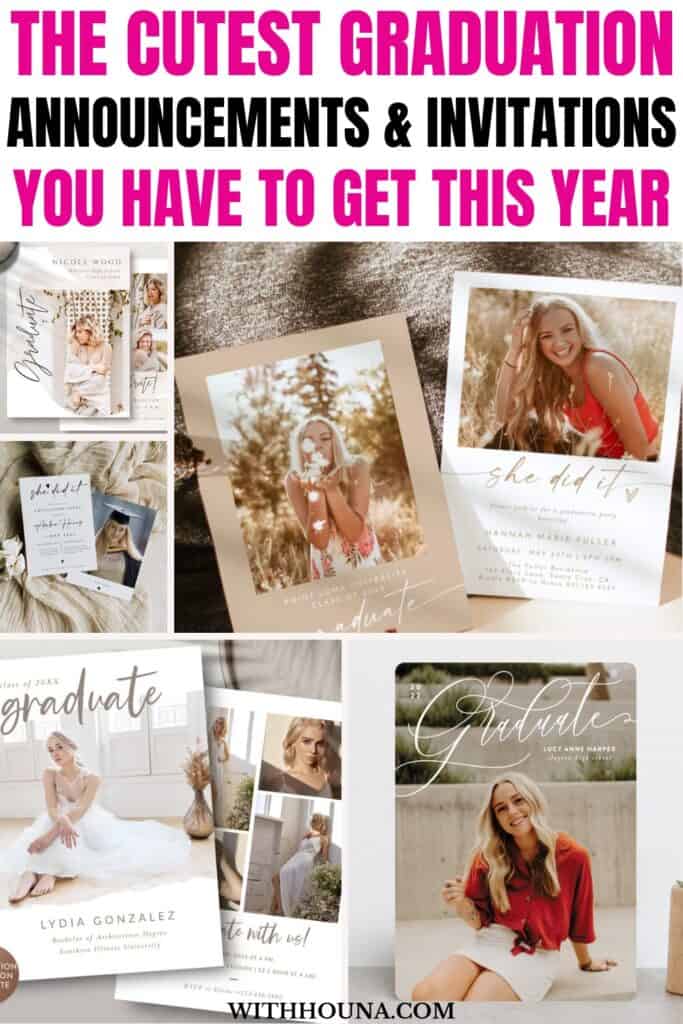 1. Elegant Graduation Party Announcement
2. Minimalist Graduation Party Announcement
3. Elegant Graduation Invitation Card
4. Unique Graduation Invitation Script Style
5. Modern Geometric Multi Photo Arch Graduation
6. She Did It Graduation Announcement
Related: 45 Hottest Graduation Dresses That Will Make you Stand Out of the Crowd.
7. Simple Graduation Announcement
8. Bold Elegance Graduation Photo Invitation
9. Classic Graduation Invitation Card
10. Swooshed Graduation Card
11. Retro Maroon Graduation Photo Card
12. Blush Retro Graduation Announcement
These were the Cutest Graduation Announcements and Invitations to You Have to Get this Year